Sudiegirl sez: I'm not one to poo-poo happiness, in spite of the general tone of my posts. I just hope that Trisha signed a pre-nup before commiting to His Royal Baldness. I have said it before...Garth left nothing behind for many of his other conquests, and the first wife (I'm sure) got ROYALLY screwed after she sacrificed to get him to the top of the country charts. And finally, I'd like to include Trisha's "unofficial but damned funny" wedding portrait (BTW, the photo on the right is from www.countryworld.cz ,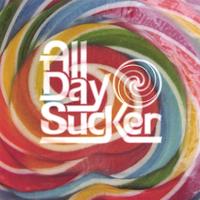 and this picture is from covers.cdbaby.com. Nothing like using a simple picture to get one's point across. And Trisha...if you need a good divorce lawyer, let me know. Mine was good, and his wife plays a mean piano....


Country Music Stars Brooks, Yearwood Wed


Country music stars Garth Brooks and Trisha Yearwood said "I do" on Saturday in a private ceremony at their Oklahoma home.
(Gee, I had no idea you could fit that many people in a double-wide!)

Brooks, an Oklahoma native, and Yearwood exchanged vows before family members, said Nancy Seltzer, a publicist for the couple.
(Wait a minute...if Ms. Seltzer said only family members were there, how would she know if she wasn't there to witness it? For all we know, the Oklahoma City staff of "Hooters" might have been there saying farewell to their best tipper!)

"They said it is the perfect Christmas gift to each other and they couldn't be happier," Seltzer said. She declined to provide any other details. (Gee, I wonder if they registered at WalMart? That ol' hack Garth Brooks is exclusively owned by them, isn't he? Well, he joins the entire population of many 3rd world countries, then...)

Brooks, 43, got down on one knee and proposed to Yearwood, 41, in May in front of 7,000 fans at the "Legends in Bronze" event at Buck Owens' Crystal Palace in Bakersfield, Calif. Ten larger-than-life bronze statues honoring country stars were unveiled during that event, including one of Brooks. (Just out of curiosity, I wonder if the statue has a cowboy hat on it? I figure it might, because otherwise they'd have to hire someone full time to polish ol' Garth's head.)

The marriage is the second for Brooks, who has three children, and the third for Yearwood. (Well, now...boy howdy, I just learned something. Maybe it's ol' Garth that should be watching out? Then again, I'm getting married for the third time next spring so who's to know?)

Brooks is credited with widening the genre's appeal in the 1990s by merging traditional country with honky tonk, pop, folk and rock. His "Ropin' the Wind" album was the first such country recording to debut at the top of the pop music charts. His latest album, "Scarecrow," went triple platinum. (Let's just say I was probably one of ten people in the entire state of Iowa who didn't go see ol' Garth suspended from a wire over the floor of Carver Hawkeye Arena in 1994, but the only one who CHOSE not to go. And I'm OK with that because I have TASTE!!!!!)

Yearwood was named the Country Music Awards female vocalist of the year in 1997 and 1998. Her latest album is "Jasper County." (I'm sorry...I just can't feel too sorry for her. I'm trying, really...I just can't do it. I might pull a muscle.)

Sudiegirl's final word?

I guess this marriage is going to prolong the lovely reputation of country music being the music of dysfunctional, trailer trash lovers who are also cousins, huh?

And if anyone out there is pissed about this writing, two words: TOO BAD.

Garth Brooks screwed around on his first wife, told the public about it but said he made amends, then did it AGAIN!!!!! But if Trisha's dumb enough to marry the poster boy for Rogaine, then she deserves him. I know I've made many errors in my life, but I've never claimed to be family oriented as ol' Garth has. So I've said my piece.

Sudiegirl the not-president of the Garth Brooks fan club.